Lets talk about Exits
Exit Accelerator will take part of the Mass Challenge Deep Dive on Funding.
http://talk-about-exits-mc.eventbrite.com
Join us for a highly interactive session where you, the audience, and the panellists co-create the discussion through buzz groups around topics such as :
– Time, costs, and risks involved in the exit process
– The emotional impact of an exit for entrepreneurs
– Lessons learned, what could have been done differently, and the surprises
– Negotiation experience, working with advisors, and dealing with the stakeholders
Some sample questions from earlier buzz groups :
– VCs, Angels, Funds, how does the exit strategy change?
– How to maximize the company value through strategic partnership?
– How many adivsers one has to contact to get a good feel for what needs to get done?
– What is the main deal killer?
– Special considerations for cross border transactions? (Chinese or US investors…)
– How do I talk to my co-founders about exit strategy? They may have a different idea of timing.
Agenda
– Introduction about Exit Accelerator and Presentation of the panelists
– Buzz groups and interactive panel discussions
– Buying startups and SMEs in Switzerland: M&A perspective
– Exit experiences in Switzerland: from Switzerland and abroad Entrepreneurs perspective
– Networking Apéro
Event partner and host: Mass Challenge Switzerland
Colin Turner - Panel Moderator
– 20 years' Professional Investing in Start-ups
– Extensive Mentor and Angel Investor
– Numerous Exits : most recently managed a significant sale to US corporation of an Australian start-up
20 years of experience in venture capital, operations, fund-raising and as legal counsel. Colin has worked across 5 continents on over 200 investments, acquisitions, listings and divestments in companies operating in high-tech, health-care and bio-technology. Colin worked for Inventages, the "Nestle Fund", (Geneva, Switzerland), Intel Capital (Swindon, UK, Silicon Valley, USA and Munich, Germany) and Motorola (London, UK and Chicago, USA) after earning an MBA from INSEAD (France) and qualifying as a lawyer (solicitor) with Clifford Chance (London and Kuwait).
Michel Jaccard, ID Est Avocats
Michel is the founder of id est avocats, an award winning boutique law firm located in Switzerland focusing on delivering strategic and expert advice to successful startups, innovative companies and global brands in the fields of technology, media, intellectual property, privacy and cybersecurity.
Michel is also a widely respected corporate law specialist and has acted with his team on some of the most significant rounds of financing, strategic investments, acquisitions and divestitures in the technology sector in recent years in Western Switzerland, including several exits to major US buyers.
Michel was listed among the "300 most influential personalities" in Switzerland by Bilan Magazine and has received top rankings in tech | media | IT | IP and corporate | M&A by leading guides such as Chambers, Legal500 and Best Lawyers.
Nicole DeMeo, Glispa Global Group
Nicole DeMeo is an accomplished business launch, growth and turnaound expert. As CMO of Glispa Global Group Nicole works closely with the executive team to guide the company strategy and growth. A silicon valley veteran, she has developed strategies and guided companies through multiple phases of their lifecycles for over 20 years.
Her participation in over 50 company launches – including four of her
 own – created significantly increased valuations, acquisitions and IPOs. Nicole has served as brand ambassador and marketing strategist for industry leaders such as Steve Jobs and Eric Schmidt and created brand positioning, messaging, and go-to-market strategies for Fortune 500 companies including HP and Accenture. Recently Nicole bridged Berlin and Silicon Valley working with Earlybird Venture Capital, to bring fast-growth companies like Aucitonata, EyeEm and Peak Games to market globally.
In addition to building businesses, Nicole's passion is also in wine and she owns Media Luna Vineyards in Argentina.
Thomas Wittig, WITTIGONIA®
Executive and active innovation and investment partner with over 26 years of experience in the high-tech, software and service industry with top brands. A diverse set of global executive leadership experiences in corporate strategy and entrepreneurship, sales & marketing, large scale global operations, change management and performance improvement. Background in quality leadership and managing dynamics of complex systems.
Head Coach – Personnel and People Management at CTI Start-up and Entrepreneurship. Commission for Technology and Innovation (CTI). Swiss Confederation.
Independent expert for the European Commission for European research and innovation: Evaluation of proposals, monitoring of projects, and evaluation of programmes, and design of policy.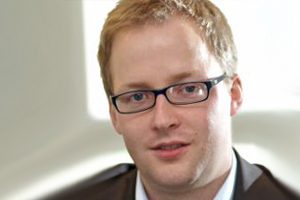 Michael Friedrich
Michael is a serial entrepreneur and currently serves as investor and CEO of DistalMotion, an EPFL spin-off developing next-generation surgical robots. Previously, he was CEO of Aïmago which he led from start to the successful exit to Novadaq Technologies in 2014. Aïmago was an EPFL spin-off, too, and developed medical cameras to easily and non-invasively visualize blood flow in skin. During his studies at EPFL (2001 to 2007), he led various projects including the development of a solar powered race car. Michael incorporated his first company while still in high-school, and sold it directly after graduation
---
WEDNESDAY, SEPTEMBER 7, 2016, 6:00PM – 8:00PM
MASSCHALLENGE CH
Chemin du Closel 5, Renens, VD
3rd Floor