Colin Turner
– 20 years' Professional Investing in Start-ups
– Extensive Mentor and Angel Investor
– Numerous Exits : most recently managed a significant sale to US corporation of an Australian start-up
20 years of experience in venture capital, operations, fund-raising and as legal counsel. Colin has worked across 5 continents on over 200 investments, acquisitions, listings and divestments in companies operating in high-tech, health-care and bio-technology. Colin worked for Inventages, the "Nestle Fund", (Geneva, Switzerland), Intel Capital (Swindon, UK, Silicon Valley, USA and Munich, Germany) and Motorola (London, UK and Chicago, USA) after earning an MBA from INSEAD (France) and qualifying as a lawyer (solicitor) with Clifford Chance (London and Kuwait).
Joshua Krammes
Exit of Softlayer to IBM for $2 Billion
I currently assist startups go through the formal acquisition process in my current role with MergerTech – a bay-area based M&A firm.
Most recently I was on the executive team with SoftLayer (acquired by IBM in 2013), I was responsible for creating awareness for the SoftLayer brand, specifically the company's efforts in fostering innovation and its investment into the global startup ecosystem. In this role, I partnered with some of the world's greatest incubators, accelerators, and co-working spaces.
Michel Jaccard
Michel is the founder of id est avocats, an award winning boutique law firm located in Switzerland focusing on delivering strategic and expert advice to successful startups, innovative companies and global brands in the fields of technology, media, intellectual property, privacy and cybersecurity.
Michel is also a widely respected corporate law specialist and has acted with his team on some of the most significant rounds of financing, strategic investments, acquisitions and divestitures in the technology sector in recent years in Western Switzerland, including several exits to major US buyers.
Michel was listed among the "300 most influential personalities" in Switzerland by Bilan Magazine and has received top rankings in tech | media | IT | IP and corporate | M&A by leading guides such as Chambers, Legal500 and Best Lawyers.
Thomas Wittig
Executive and active innovation and investment partner with over 26 years of experience in the high-tech, software and service industry with top brands. A diverse set of global executive leadership experiences in corporate strategy and entrepreneurship, sales & marketing, large scale global operations, change management and performance improvement. Background in quality leadership and managing dynamics of complex systems.
Head Coach – Personnel and People Management at CTI Start-up and Entrepreneurship. Commission for Technology and Innovation (CTI). Swiss Confederation.
Independent expert for the European Commission for European research and innovation: Evaluation of proposals, monitoring of projects, and evaluation of programmes, and design of policy.
Nicole DeMeo
Nicole DeMeo is an accomplished business launch, growth and turnaound expert. As CMO of Glispa Global Group Nicole works closely with the executive team to guide the company strategy and growth. A silicon valley veteran, she has developed strategies and guided companies through multiple phases of their lifecycles for over 20 years.
Her participation in over 50 company launches – including four of her
 own – created significantly increased valuations, acquisitions and IPOs. Nicole has served as brand ambassador and marketing strategist for industry leaders such as Steve Jobs and Eric Schmidt and created brand positioning, messaging, and go-to-market strategies for Fortune 500 companies including HP and Accenture. Recently Nicole bridged Berlin and Silicon Valley working with Earlybird Venture Capital, to bring fast-growth companies like Aucitonata, EyeEm and Peak Games to market globally.
In addition to building businesses, Nicole's passion is also in wine and she owns Media Luna Vineyards in Argentina.
Gregoire Michaux
Grégoire has been in Geneva for more than 4 years working with the Chairman of Redwood Capital on developing the overseas TMT M&A transaction of the firm. His role includes to deal with Swiss and European Strategic and Financial investors in the TMT sector.
Since he is in Switzerland, Grégoire has taken an active role as an investor and advisor in the Swiss Start-up Ecosystem.
Grégoire is also an investor and advisor of an LA based accelerator and investment fund specialized in the digital media industry.
Marco Superina
Head M&A , Credit Suisse AG
Credit Suisse executive, head of the bank's mergers-and-acquisitions advice unit in Switzerland.
Balthasar Wicki
As a business lawyer and an international industry executive, Balthasar Wicki has gained a wealth of experience in dealing with phases of growth, conflict and change. He also has a great deal of practical management expertise and specialist technical knowledge. Entrepreneurs and companies value his in-depth approach to business management, his ability to understand complex economic issues, his readiness to take responsibility and his willingness to support others.
Attorney-at-Law, Mediator SBA/SCCM, Executive MBA (UZH) | Senior Partner Wicki Partners Ltd. | www.wickipartners.ch
Sunnie Groeneveld
Sunnie is the founder and Managing Partner of Inspire 925, a consultancy specialized in employee engagement and digital innovation. Recent mandates include building up digitalswitzerland, the country's biggest cross-industry association that aims to make Switzerland a leading digital innovation hub of Europe. She has also co-founded Inspire 529 as well as the SaaS startup LunchLottery. She serves as a board member to the Swiss engineering company HHM Group and the Swiss Foundation Pro Zukunftsfonds Schweiz. She has been selected for the TOP 100 Women in Business and recognized by Handelszeitung in their "Top 50 Who is Who in Digital Switzerland". She holds an Economics degree from Yale University.
www.sunnie-groeneveld.com
Dr. Philipp Bolliger
Dr. Philipp Bolliger is Global Director for Smart Systems at Husqvarna Group. After getting his MSc degree in computer science, Philipp received his PhD from ETH Zurich in 2011. The focus of his academic work has been ubiquitous computing and indoor positioning in particular. During his PhD Philipp also worked at Palo Alto Research Center (PARC) and published several seminal papers on collaborative indoor localization. The widely recognized Redpin project and two patents are some of the results of his academic work. Philipp's passion has always been the creation of things that would simplify our lives. Being the entrepreneurial type, he founded Koubachi in 2009 to create smart objects that would revolutionize the way we interact with things and objects around us. Philipp was acting CEO and Chairman for Koubachi from start to end. After six years of successfully selling Koubachi products world wide, Koubachi was acquired by Husqvarna Group, where Philipp for the GARDENA division built up and now leads the new category for smart products.
http://www.husqvarnagroup.com
Mehdi Jacques Aminian
Mehdi is a successful web entrepreneur, co-founder of Jilion (aka SublimeVideo.net), is revolutionizing the online video industry, providing a universal, yet customizable HTML5 video player, sold to Dailymotion in 2013.
He also has extensive knowledge of IP, having worked at the EPFL Technology Transfer Office.
Marco Boella
Co founder of Lemoptix, acquired by Intel Corporation.
Marco has more than 20 years of international business development: sales, marketing and general management experience within the ICT industry. He has worked for large multinationals such as HP and Nokia as well as smaller technology startups. He has a proven track record in developing new successful businesses from zero, leading geographically dispersed teams and driving profitable business growth across multi-country regions. Marco has a M.Sc. degree in Mechanical Engineering and Computer Science from the University of Technology, Helsinki, Finland.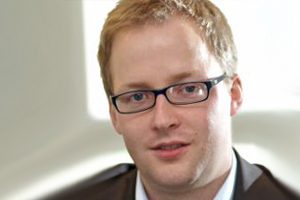 Michael Friedrich
Michael is a serial entrepreneur and currently serves as investor and CEO of DistalMotion, an EPFL spin-off developing next-generation surgical robots. Previously, he was CEO of Aïmago which he led from start to the successful exit to Novadaq Technologies in 2014. Aïmago was an EPFL spin-off, too, and developed medical cameras to easily and non-invasively visualize blood flow in skin. During his studies at EPFL (2001 to 2007), he led various projects including the development of a solar powered race car. Michael incorporated his first company while still in high-school, and sold it directly after graduation
Virginie Verdon
Virginie has a strong background in energy, clean-tech, telecommunication and IT sectors. Often called in during transition periods, she helps companies in their fast growing and restructuring phases. She brings her hands-on expertise in C-level management, finance, marketing & communication, and international business development. Fascinated by organizations in transition, she took part in two IPOs, led a full privatization process and restructured various SMEs as well as MNCs departments in multicultural environments. She is chairman of the board of a government-owned company and serves on the board of directors of several SMEs and start-up companies. Virginie helps SMEs through MBOs, successions and companies trade sales.
Karim Maizar
Karim specializes in the field of corporate law. He regularly represents clients in M&A and corporate finance transactions, restructurings and matters related to stock exchange regulation.
As head of the firm's Startup Desk Karim has obtained considerable expertise in the area of venture capital where he regularly assists investors and entrepreneurs in connection with financing rounds, participation plans, exit transactions and matters of general contract and commercial law.
Jan Hoffmeister
As co-founder of Drooms, Jan Hoffmeister was one of the trailblazers for the introduction of virtual data room solutions in Europe.
In 2001, Jan Hoffmeister founded the company to provide physical data rooms for transactions. His real goal, however, was to digitise this process and offer an online due diligence platform. After an intensive development phase, his ideas about how such a platform should look and perform came to fruition. As a result, Drooms is now the leading virtual data room provider in Europe.
Jan has over 15 years of experience as a manager, mainly at Siemens, in the areas of corporate finance and M&A in Germany, Switzerland, and the USA.
Miika Kettunen
Miika Kettunen, currently a Senior Product Manager at Swisscom Innovations. Has a passion for new technologies and is specialized in software product management, go-to-market strategies, international technical sales and team building. Experience in technical due diligences from both sides of the table.
Previously Miika was General Manager Europe for Lotaris SA in Switzerland, responsible for european operations and staff. Before that, a partner and member of management team of Openbit – a Finnish mobile payments company sold to Tanla an Indian publicly listed VAS company. (Exit 2010) At Openbit he was responsible for products and technology.